Tuesday, August 30th, 2011
I've finally figured out who Rick Perry reminds me of.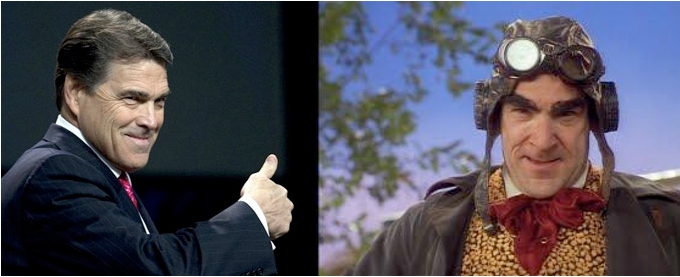 He's the evil Huxley from Elmo in Grouchland!  The resemblance is uncanny!
One seeks to rule a land of self-serving, disgruntled followers by example of stealing anything he can grab from the less fortunate… the other stole Elmo's blanket.